If you're unsure what DNS address has been entered into your Apple TV 4, please follow the instructions below which will guide you on checking up on this setting:
1. On your homescreen, go to Settings.
2. In the Settings menu, go to Network.
3. In the Network screen, you can see a column stating DNS.
This is the current DNS server address saved on your Apple TV 4.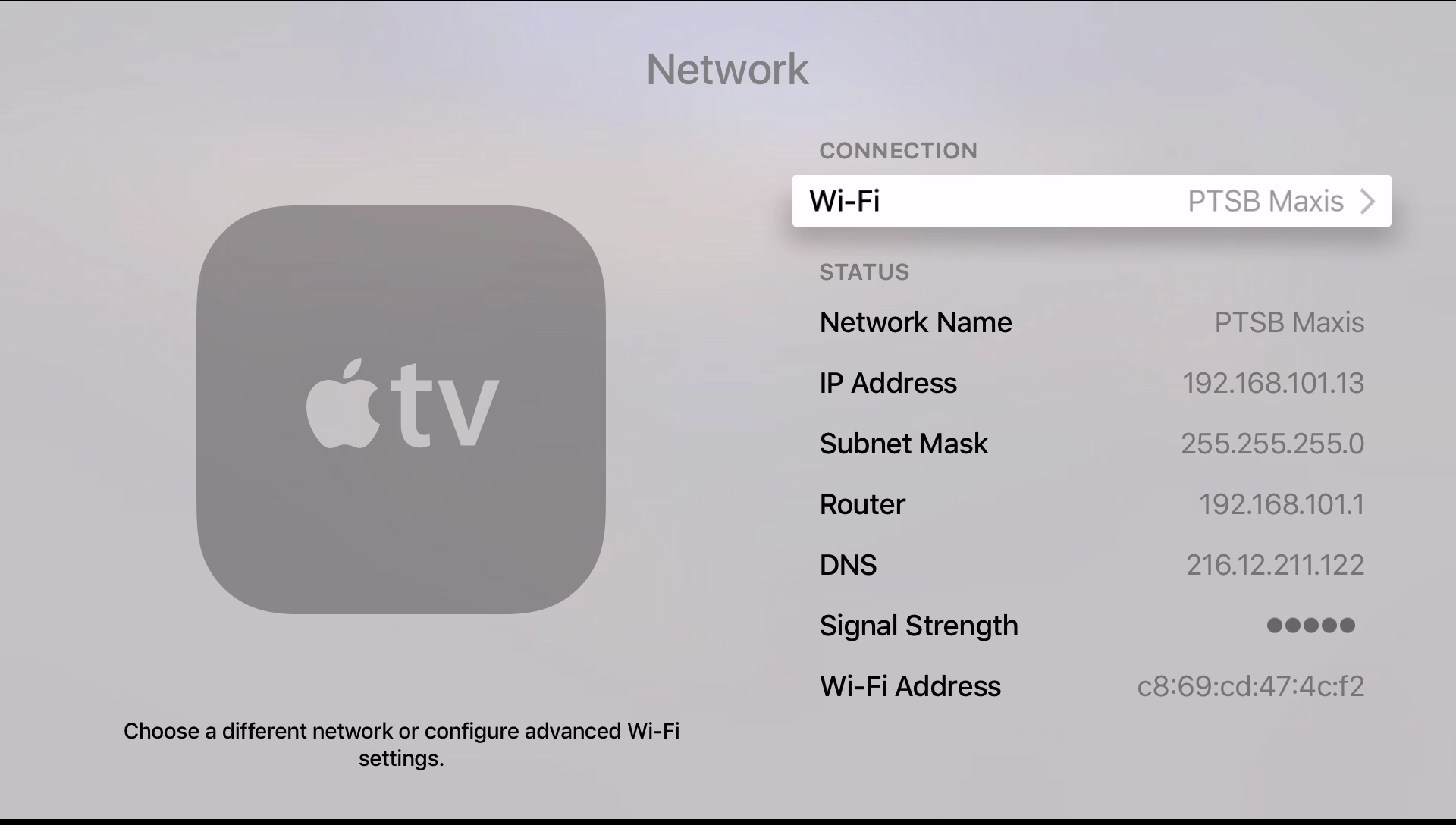 If you need any further assistance looking for the DNS server saved on your Apple TV 4, please don't hesitate to contact our technical support team at support@simpletelly.com and we'll do our best to assist further.