*These instructions were written using a Samsung Galaxy Tab running Android 3.2(Honeycomb), but the principles should be the same for most Android systems. 
---
Browser Settings
Open your browser and Click on the menu in the top right corner, and choose Settings.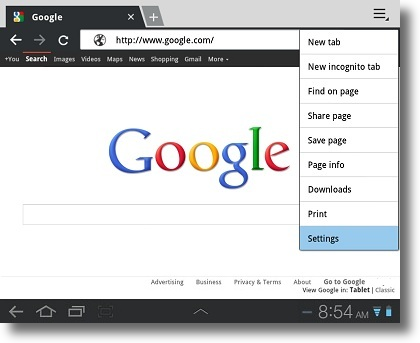 Your Android browser settings menu should now be displayed.
---
Clearing Cache
Select the option labeled Privacy & Security.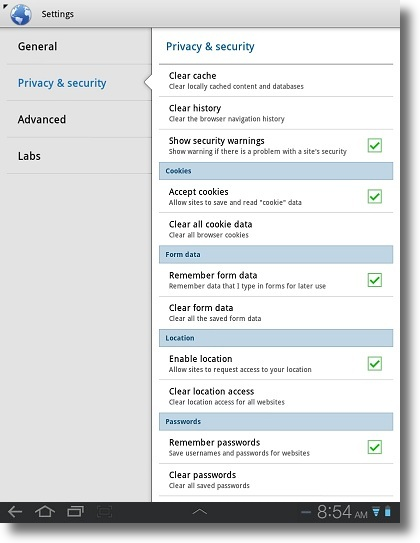 Click on Clear Cache option, this will prompt you with a message to confirm your action.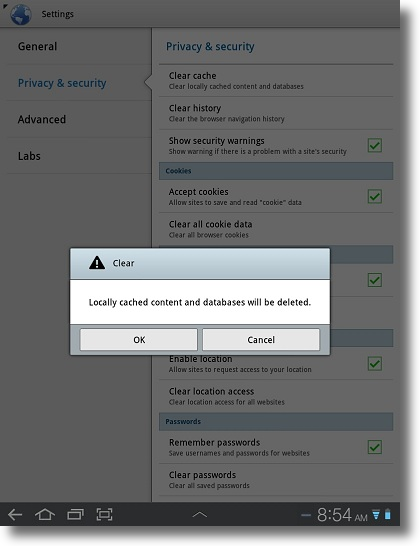 Click OK to proceed.
To ensure that all the cached data is cleared, do the same for Cookies and History.
---
Cache Cleared
Your Android will work for a moment and the process will complete. You've now successfully deleted all cache and cookies from your device!
---
Other Browsers/Devices
If you wish to clear the cache for a different browser/device, please refer to our instructions which can be found here.